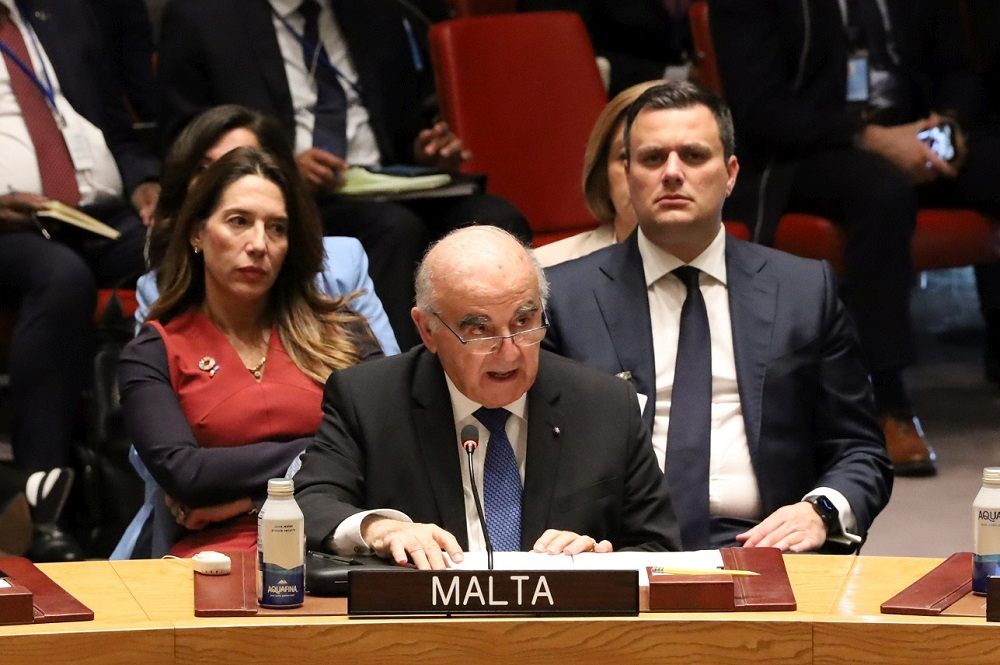 VALLETTA (MALTA) (ITALPRESS/MNA) – The President of Malta George Vella appealed for innocent people often caught in wars, conflicts, and hunger not to be harmed and injured.
President Vella was addressing a debate in the Security Council of the United Nations in New York, adding that the world depends on the work and leadership of this Council to protect the most vulnerable. The debate on the Protection of Civilians in Armed Conflict was organized by the Swiss Presidency of the United Nations Security Council.
President Vella declared that the connection between conflict and hunger is evident, as millions are battling various hunger levels resulting from wars and armed conflicts. He reiterated Maltàs position that civilians are not and should never be targeted while he claimed that humanitarian workers and volunteers who help in countries affected by conflicts and wars should not be targeted.
The President of Malta urged for an increase in funding for humanitarian situations, as the world's military expenditure was the highest in 2022 with 2.4 trillion dollars. He mentioned that the UN humanitarian response plans which need 51 billion dollars for 2023 are still struggling to be funded.
In New York, President Vella met with the Secretary General of the United Nations, Antònio Guterres, who praised Malta for its work in the Security Council of the United Nations where it currently has a seat as a non-permanent Member.
Guterres referred in particular to the way the Maltese Presidency of the Security Council last February managed to address very sensitive areas with great success.
– Photo UN –
(ITALPRESS).